Autumn is the time for a change, as the summer recedes and the clear blue sky and ideal weather are welcomed. As the seasons change, so do our perceptions of beauty and colour. As the leaves change colour into those beautiful Autumn browns, yellows, greens, and purples so too do the colour options in clothes, art, and furniture. And if Autumn is your favourite time of the year, why not decorate your house accordingly with some new Autumn inspired designs?
The extensive range of furniture options means that you can deck out your house in literally any style, including colour, shape, and fashion. In this post, we are going to take a look at different furniture options with Autumn colour palettes to convert your house into a beautiful dwelling, with a matching palette of Autumns shades and colours.
Whether you're after a dinner table setting, or dining room furniture, a lounge suite, or a couch, there is a great range of options for your furniture needs. Let's take a look some of the great options on the market at the moment.
Deep greens are in this Autumn and if you're after a lounge look no further than the Coco. The Coco is corner piece lounge suite that offers a simplistic natural aesthetic to any lounge room. The beautiful Autumn green lounge suite paired with some indoor plants will convert your living room into an Autumn inspired inviting space for your whole family to enjoy.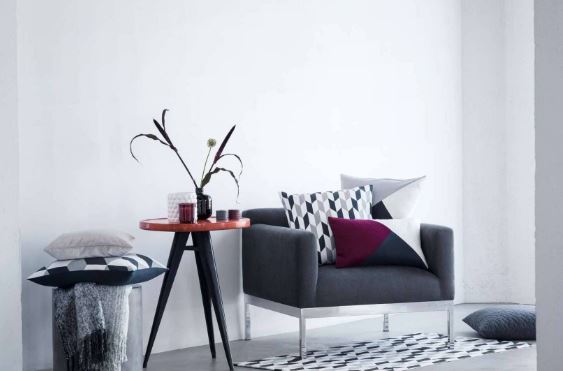 Browns and light browns are also in this Autumn and a great way to spruce up your lounge room. Leather lounges in these tones will give your lounge room an elegant yet natural appeal. And paired with some other Autumn tones such as purples, yellows, and greens, will turn your lounge into a colourful and vibrant entertaining area for all to enjoy. Autumn time dinner parties will retire into the lounge, where you while the night away, drinking your favourite drink, sitting in your favourite chair, and spinning your favourite records, while sharing some treasured quality time with those you cherish most.
If you're looking to make a statement in your home this year, Autumn palettes are a great way to go about it. The Autumn palette represents a time to let go and open up to new beginnings, as the colours become more neutral and connote a softer, yet gentler theme,making it a more naturistic approach to your homes décor.
The burning oranges that fade into some beautiful yellows, and then again into deep purples, is one of nature's wonders and have been skilfully replicated in the extensive range of furniture using the Autumn palette for inspiration.
The living room isn't the only place you can decorate with Autumn shades. There are a great range of dining settings available in deep yellows and oranges that will look great in your dining room
The deep browns of the Odyssey dining room setting are due to the beautiful natural timber finish. This finely crafted dining room setting in its beautiful Autumn brown finish will add charm and status to your lounge room and will become the subject of conversation as your guest's marvel at the construction and craftsmanship.
If you're after a more minimal approach to a fine dining setting that fits within the Autumn palette there are a plethora of options on the market and you will be sure to find something that fits your stylistic needs.
The neutral colours of the Mikado setting will fit splendidly in your dining room and be a pleasure to sit at. The deep browns, simplistic approach, and quality design make this setting an ideal one.
One can't help but fall in love with Autumn. The season's ideal weather conditions and the rich yet natural colour spectrum is a thing of beauty, and luckily for us, we have the option to try replicate the magic and feel by opting for an Autumn theme when decorating. Be bold, be brave, and be beautiful. Bringing Autumn into your home in terms of your furniture options is a great way to feel that warmth. Bring the Autumn palette into life and adorn your house with the beautiful colours and tones that Autumns has to offer.
Read Also: