There are a lot of amazing lounge suites on the market this year and the range is huge. In this post, we are going to take a look some of the most elegant lounge suites of 2018 and there is a lot to choose from! The designers in 2018 have really stepped it up notch with offerings of modern excellence.
Whether you're in the market for something more traditional or elegance with a modern appeal, there is a lounge out there that will enhance your living room.  So get comfortable and relax as we take a look at some of the best 2018 has to offer.
The Ambassador
The Ambassador leather lounge suite is the pinnacle of elegance meets modern chic. Designed in Italy, this leather lounge is minimalist yet charming and its looks are only preceded by how comfortable it is. The Ambassador's features include an adjustable backrest mechanism and, quilted seat cushions.  The beauty of this lounge, apart from its appearance, is that it comes in various combinations so you can mix and match to suit your lounge room.
The Heni
Another Italian-designed masterpiece. This lounge optimizes elegance and will add a distinct flair to your lounge room.  The smooth lines paired with the modern stylings matched with mindful ergonomic design make this lounge one of the standouts in 2018. This lounge is beautifully designed and all the mechanical parts such as the adjustable headrest work seamlessly, further enhancing your relaxation experience. The Heni is a work of art.
The Zen
The Zen as the name suggests is designed to lull you into a state of deep relaxation Zen. This lounge combines beauty and ergonomics in a masterful way. Simple and minimalist with elegant stylings this lounge will be a great addition to any living area and provide a comfortable place to unwind after a hard day's work.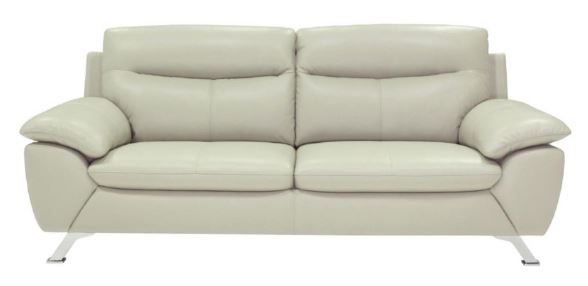 Mobilpiu
These Italian-designed lounge suites are the Rolls Royce of lounge suits and will have you in awe of the sheer decadence and majestic appeal. They are truly something from a fairytale and you can easily picture a princess sitting on it, with her diamond-studded scepter in hand, sipping on the finest tea from China. The corner piece intersects, where a clamshell-like centrepiece sits, like a thrown. They are definitely worth checking out and one of the leading lounge suites of 2018.
Stallion Design
If you're after old-school cigar club style regal lounges, look no further than the collection from Stallion Design. These beautifully crafted leather lounges will transport you back a century as you imagine the likes of F. Scott Fitzgerald and Ernest Hemmingway debating over literature with cigar and whiskey in hand. They feature stunning hand embroidered designs and are finished in hand rubbed leather for that classic look. When you buy a Stallion Design lounge suite, you're not just buying a couch, you're buying a piece of history.
Winston Sahd
The Winston Sahd three-piece looks like something from the movie Aladdin.  It's Arabian stylings and pink colours scream elegance, alongside the handcrafted wooden frame features, finely crafted finishes and decorations. Winton only use the finest fabrics and materials to ensure their lounges are some of the finest in world. Ergonomics and the Winston's unique style ensure its position as one of the best lounge suites on the market.
Brio
Italians sure do know their stuff when it comes to design and lounge suites are no different. The Brio is another beautifully crafted piece of lounge room art. These lounges feature a unique round headrest and will have your house guests talking.  A very simple design with sleek lines and elegant stylings, the Brio is practical and well-designed to make it a welcome addition to any living area.
Westend Sofa
This New Zealand company is making waves in the lounge suite game. The Westend Sofa is designed and manufactured in the land of the long white cloud. Their range of masterfully crafted lounge suites are elegant and practical. Simple lines paired charming fabrics, Westend's lounges will brighten up your room and the lounge will beckon until you finally succumb, and relax into what will feel like…. Well a long white cloud.
So 2018 is a great year for upgrading your lounge suite. The designers from all over the world are producing some amazing lounges. With styles ranging from old school traditional to elegance with a modern edge, buying a lounge suite has never been more a pleasurable experience. No matter what your current home décor is like, a quick google search will bring a ton of beautiful lounge suites designed with aesthetic appeal and ergonomics in mind. The extensive range will have you gob smacked and you may find yourself going down the rabbit hole getting deeper and deeper as you click through endless photos of 2018's most elegant lounge suites.
Read Also: